Linoprinting using hand press
work in progress at the studio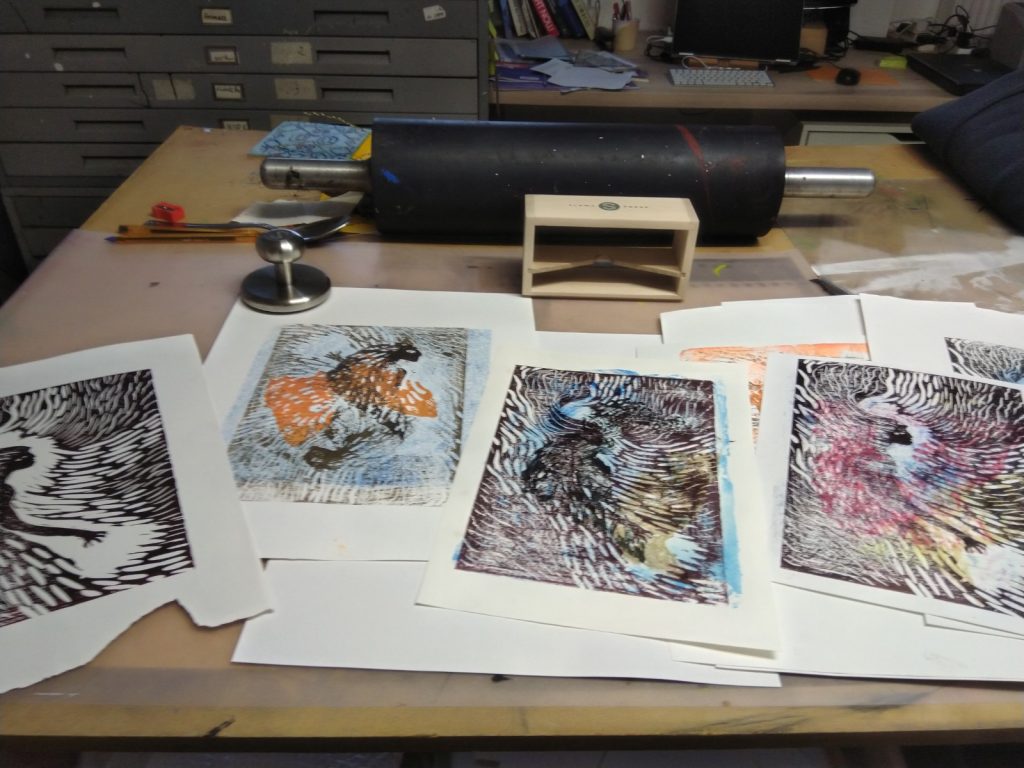 Désir
Vendredi 6 Avril 2018, vernissage à partir de 19h
Studio O'Bahamas, Lyon 99 rue de Gerland
06 16 18 49 56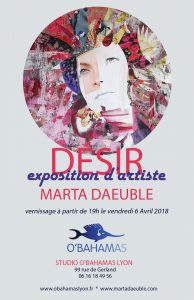 HomArt
Samedi 18 Novembre 2017 A Saint Didier de Formans 20H
Informations : 06.09.27.69.57
Réservations : contact@asso-homart.fr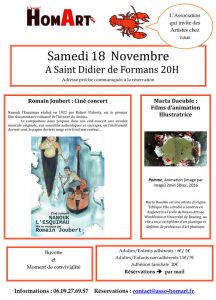 L'Elephant de Poche
37A rue Pasteur
69910 Villie Morgon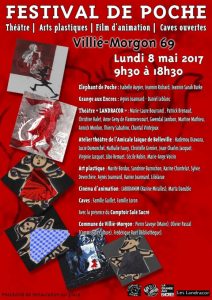 The Tetley, Leeds, 4th – 5th March 2017, 10am – 5pm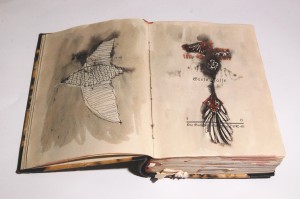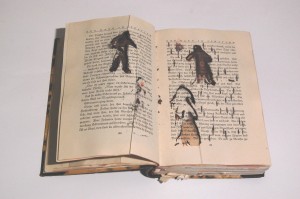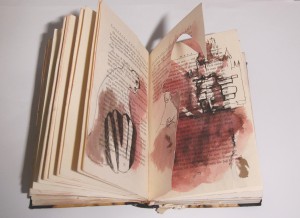 paperscissorsbook
Highlights Contemporary Craft Tour 2016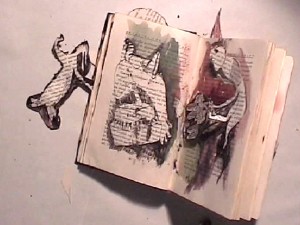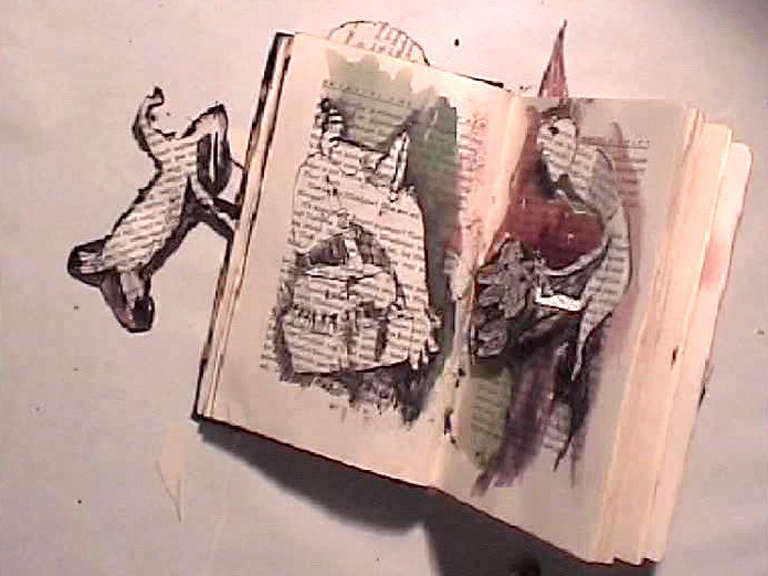 A stunning exhibition showcasing the best of current paper-cut and artist's books. From exquisite hand-cut paper to the latest laser-cut techniques; ambitious sculptural paper works, installation and intimate book works. The artists explore a variety of themes with a deft stitch here, a sharp scalpel there, coated with a generous helping of wry humour. The exhibition shows work by British and international stars of paper-cut and artist's books as well as exciting emerging artists:
Rob Ryan Mayumi Arakawa
Linda Toigo Priya Pereira
Andy Singleton Chloe Wing
Clare Lindley Jan Hopkins
Christian Barnes Elizabeth Shorrock
Annwyn Dean Les Bicknell
Florence Boyd Alison Waters
Elizabeth Willow Claire Peach
Nicky McNaney Shannon Bartlett-Smith
Marta Daeuble Joanna Robson
In 2016, we are exploring some new partnerships: C-Art in Cumbria, a county wide open studio and gallery event in September; Durham Book Festival showing work for the first time in libraries in Weardale and Teesdale and sponsorship from James Cropper Paper. The popular Designer Makers Market will also be at The Witham, Barnard Castle and the Queens Hall Arts Centre and a new Makers Market will be launched at Shap, Cumbria. See below for details.
A programme of papercut and storytelling workshops, talks and demonstrations will be offered at each venue.
Dates:
10–21 Sept The Old Courthouse, Shap, Cumbria CA10 3NL
A selected display suitable for the library environment
Open: 10-18 Sept 10am-5pm; 19-21 Sept see further opening times: www.theoldcourthouse.org – Also Makers Market on Sunday 11th September at Shap Memorial Hall. Tel: 01931 716273
23–25 Sept St. Mary's Church, Kirkby Lonsdale, Cumbria LA6 2AU
Open 10am-4pm. Tel: 07967 205955
7–12 Oct Crook Library, Civic Centre, North Terrace, Crook, Co. Durham DL15 9ES
A selected display suitable for the library environment. For opening times, see Crook Library website. Tel: 0300 026 9002
14–16 Oct St. Thomas' Church Hall, Stanhope, Co. Durham DL13 2UE
Open 10am-4pm. Tel: 01388 528673
11–19 Nov The Witham & Barnard Castle Library, Barnard Castle, Co. Durham DL12 8LY.
The library will show a selected display suitable for the library environment. Also Designer Makers Market 19 & 20 Nov: www.designermakersmarket.co.uk – Opening times: The Witham – Tues-Sat 10am-4pm, closed Sun & Mon. For library hours please see Barnard Castle Library website. Tel: 01833 631107
26 Nov 2016–7Jan 2017 Queens Hall Arts Centre, Beaumont Street, Hexham, Northumberland, NE46 3LS
Open: 10am-5pm Mon-Fri,10am-4pm Sat, closed Sun. Also Designer Makers Market Sat 3 Dec. Tel: 01434 652477
Anibar animation festival
15th to 21st August – Peja, Kosovo 2016

Chiarosocuro
Posted on by Anibar
Creative Creatures is an animation which deals with
the idea of creativity evoked by simple every day activity.
Les Très Courts,29 avril 2016 – 22:30 – Flagey 3 mai 2016 – 21:00 – Mercelis, Belgique
Vendredi 29 avril à 22h30 – Flagey / Mardi 3 mai à 21h – Mercelis
Les Très Courts, les films de moins de 3 minutes !
Du 3 au 12 juin, le 18ème Très Court International Film Festival aura lieu simultanément dans plus de 24 pays différents. A cette occasion, les organisateurs nous ont compilé un programme spécial pour le BSFF composé de films de moins de 3 minutes. Du condensé. Du percutant. De la balle quoi…
87 Bounces – Jean-Baptiste Leflaive – France / This Is It – Alexander Engel – Etats-Unis / Serenade – Rob Tiffin – Etats-Unis / Create Your Love – Mathilde Faisant & Camille Duveau – France / Coffee Creatures – Marta Daeuble – France / Cap'n Shmelly And The Sperm Whale – Sacha Goedegebure – Singapour / Marcel The Shell, three – Dean Fleisher-Camp – Etats-Unis / Aspirational – Matthew Frost – Etats-Unis / Boomerang – Audrey Clinet – France / Je suis contente de te voir – Amelie Onzon & Emmanuel Tenenbaum – Pays-Bas / Main basse – Armand Robin – France / Je suis un 90 C – Sara Giraudeau – France / Applied metacine – Luis Nieto – France / Citius, Altius, Fortius – Felix Deimann – Allemagne / Stardust – Adrien Servadio – France / Plastic Flowers – Po-Wei Su – Taïwan / Les Liens de sang – Sophie Kavouridis, Manon Lazzari, Marion Louw, Simon Pannetrat & Thomas Ricquier – France / Polar Where ? – Terry Thomas – Royaume-Uni / Way Out – Yukai Du – Royaume-Uni / L'envol – Hajime Kimura – Japon & France / I love you so much – Leah Shore – Etats-Unis / Bastille "Torn Apart" – Keith Schofield – Etats-Unis / Wasted Night – Joseph Catté – France / Puppylove – Aron Kantor – Etats-Unis
Les Jeudis soirs du film court, 28.4.2016, 20.30h, Auditorium de Chaponost, France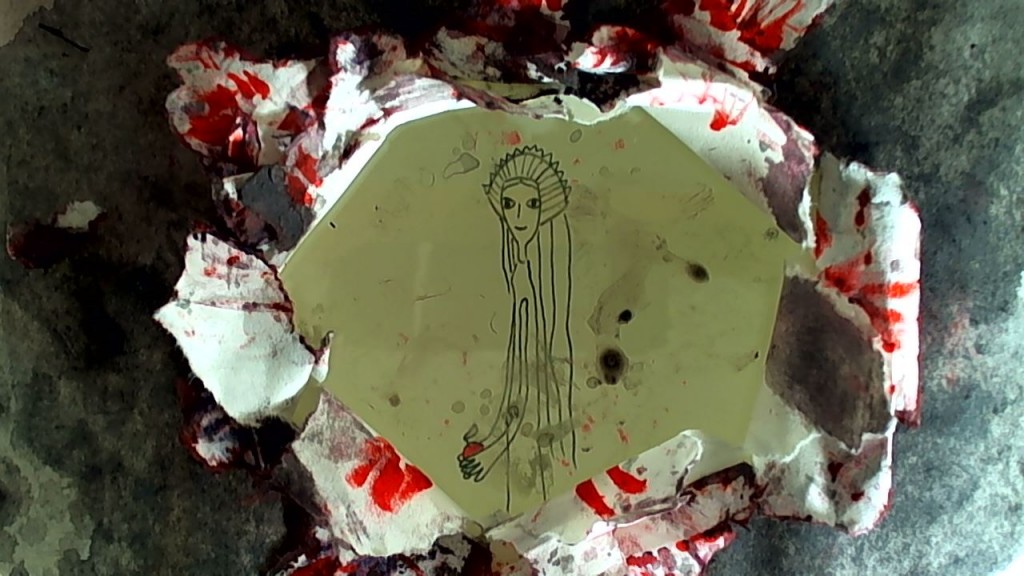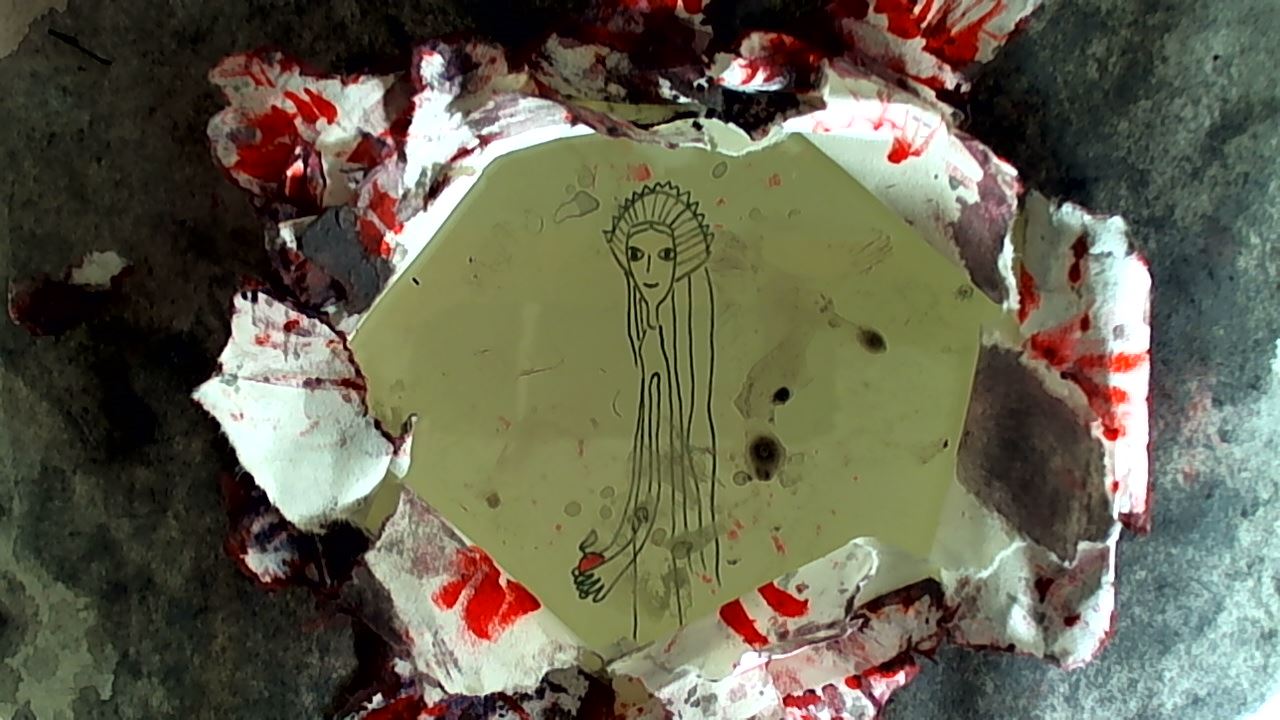 The premiere of Jablko/Apple/Pomme 2016 will be shown to public for the first time. Freshly made in Chaponost, with original music by Vincent Dubois, it will be shown in the town where it was created, along with another 6 films of the local filmmakers. See bellow detailed poster.
affiche soirée CM article soirée CM
An interview by curators Dario Rutigliano and Melissa C. Hilborn
International Short Film Festival Sleepwalkers, 17-21.11.2015, Tallinn, Estonia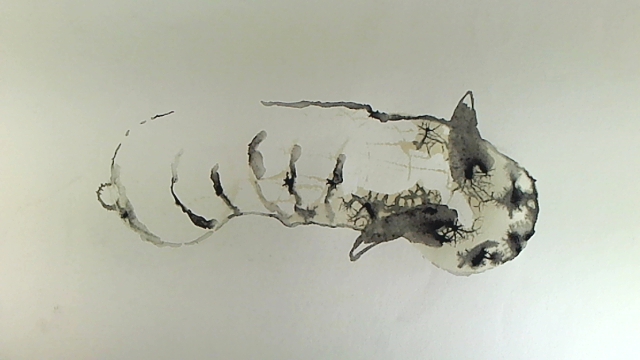 Festival du film d'animation pour la jeunesse, 17-21.10.2015, Bourg-en-Bresse, France
Facade Videofestival Plovdiv 18-20.9.2015, Bulgaria
Bideodromo 11-28.9 2015, Spain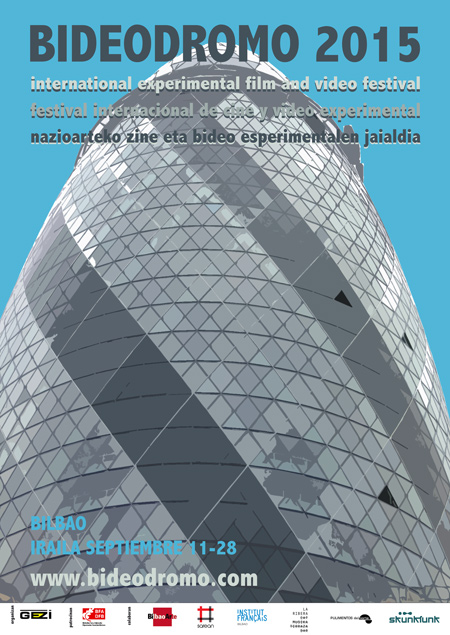 Très Court International Film Festival, Paris, France
The stop motion animation " Coffee Creatures 2014″ will be shown at The 17th edition of the Très Court International Film Festival in Paris
from 5 to 14 June 2015
Public Art in Japan

On show from 29th March to 10th May 2015 on the wall of JR Toride Station East-West Passageway Wall in Japan.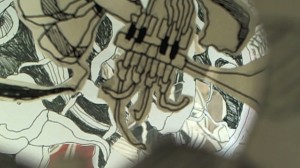 Degrees of Freedom, Anti Gallery Gallery Show, 8-29.1.2015, London, Great Britain

35 artists and art groups are staging a takeover of the Espacio Gallery in Shoreditch in January 2015 to turn it into a demonstration site, an encounter space and an ideas laboratory.
Instigated by the Degrees of Freedom artist collective, the Anti Gallery Gallery Show is an experiment in finding ways for artists to change their relationship with each other, their artworks and the public within a traditional gallery space so as to subvert its governing ethos- competitive individualism within a consumerist culture.
The Show is designed as a festival rather than a normal exhibition and aims to create an ever changing, boisterous and engaging experience inside and outside the gallery space. The ambition is to engage artists and visitors, make them think, play and take part in ways that are thought provoking as well as fun.
The takeover is supported by Carlos de Lins, Director of the Espacio Gallery. "The Anti Gallery Gallery Show makes some very serious points about the nature of the art world and having them made in a gallery space adds an interesting dimension to what they are saying".
The Show features installations, performances, constructed situations, encounters and happenings that challenge the values, rituals, practices and conventions of the gallery culture. All artworks will be created or completed at the gallery or require participation from visitors.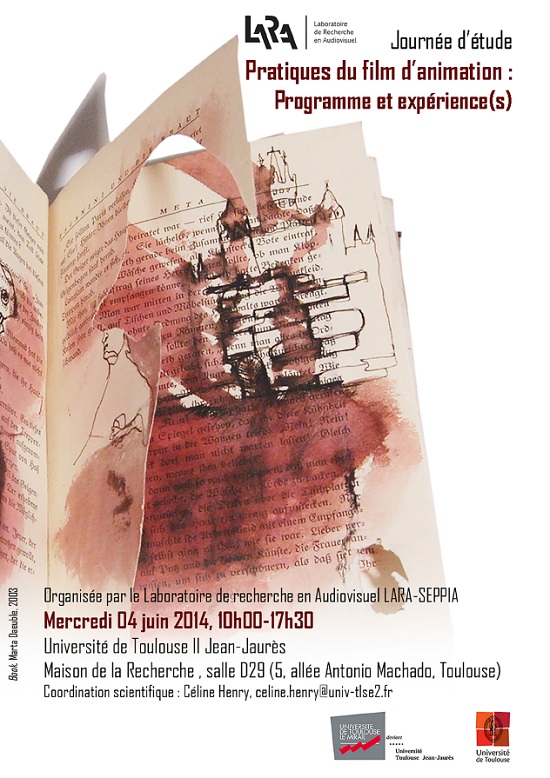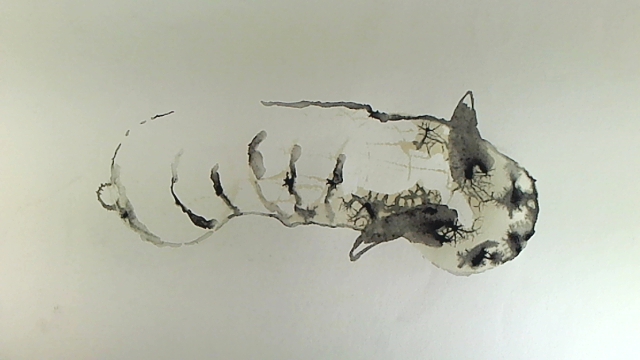 Sidney Cooper FILM OPEN, Thursday 20th – Saturday 22nd February 2014, 10.30am – 5pm

F.i.v.e.
A NEW VIDEOART PROJECT, ABOUT SENSES

Creative process exhibition focusing on process of making
The 8 fest 2014 – 7th Annual Festival, January 24-26, 2014 at SPK Polish Combatants Hall, Toronto
"a little festival for small films"
SPK Polish Combatants Hall, 206 Beverley Street, Toronto
The 8 fest returns to Toronto for its seventh year for three nights of screenings and live performances. This year will find the festival at a new venue: the SPK Polish Combatants' Hall (206 Beverley, at Cecil Street, two blocks south of College). The 8 fest is North America's longest running festival devoted to all forms of small-gauge film, including Super 8, 8mm, 9.5 and loops, shown in their original formats. The 8 fest showcases the 70+ history of small gauge film – from contemporary artists' work in the form, to its wider cultural use in home movies, instructional loops and beyond.
This year's edition of the 8 fest consists of eight programmes, one Super 8 workshop, and one artist's talk. The programmes include:
Fri. Jan.24 11PM
Bagerooo, seven! Volume one
Monster, Marta Daeuble
The Analogue Hellraiser, Guillaume Vallee
Memorial, Matthew Town
Water Girls, Rena Thomas
Snippets, Kevin Kelly
Triangles of Confusion, Clint Enns
Badlands, Eva Kolcze
The Sound We See: Hanoi City Symphony, Echo Park Film Center & DocLab Hanoi, .
There A Puppy, Cameron Moneo
P.O.P., Eduardo Menz and David J, Romero
I Only Have Eyes For You, Jorge Lozano
Wild Mountain Time Mani Mazinani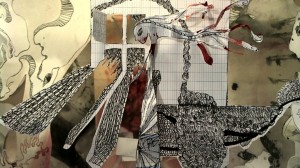 Ozo Coffee House, Istanbul, Turkey, November 14 – December 5, 2013
In November 14 Ozo Coffee House presents its new exhibition with a selection from photo and video works.
The exhibition, which is curated/organized by Önder Taşyürek, includes local as well as foreign artists working on video and photograph. The participants of the exhibition are Hülya Küpçüoğlu, Sabrina Osborne, Güler Aşık, Marta Daeuble, Tunç Gencer, Victoria Rance, Güler Ateş, Stephanie Issra, Ercan Aydeniz and Şener Yılmaz Aslan. The exhibition will be on view until December 5.
Ozo Coffee House hosts an exhibition every month since its opening. Situated the oldest historical building in Tophane, Ozo Coffee House brings together Art and Coffee and creates a new concept called Art Coffee. With its fresh and new vision Ozo Coffee House breaks traditional gallery audience understanding and it makes art a part of daily life.
Ozo Coffee House Opening: November 14, at 18:00 – 20:00 Exhibition dates: November 14 – December 5, 2013 Address: Defterdar Yokuşu No:1/A (Yazıcızade Residances) Tophane / Beyoğlu
The Artist Book Now, CHelsea, Canada, 2-23 November 2013

THE ARTIST'S BOOK NOW – An alternative destiny of printed book
Opening on November 2 from 7 pm to 9 pm
Exhibit from November, 2 until November, 23
The invention of movable type launched the printing revolution and the blossoming of a new art form. Today e-books are once again transforming the way people read. Does this spell the end of the traditional book as we know it or can the Artist's Book evolve into the 21st century? La Fab – Chelsea Arts, Culture and Heritage Centre presents an exhibition showcasing the works of 16 established artists and 12 visual arts students from Heritage College. It includes a kaleidoscope of works from all disciplines and mediums as well a community based interactive installation.
Participating artists are: Cécile Boucher, Marta Daeuble, Michael Davidge, Michèle Lemay DeBellefeuille, Thoma Ewen, Gianguido Fucito, Martine Gilbert, Margit Hideg,
Diane Lemire, Lickley Sarah, Milly Sendrea, Mitrentse Christina, Paula Murray,
Mary-France Nitzki, Uta Riccius and Students from Heritage College Gatineau Visual Arts department: Allison Beattie, Kimberly Saucier-Begin, Sarah Demers, Brooklyn Marok
Emanuelle Cotton-Dumouchel, Ramsey Jahleel, Zoe Kirschner, Teia Lindfors, Katrina Racicot, Juan Pablo Ramirez, Julianna Savard, Kayla Walcott.
Where :La Fab – Chelsea Arts, Culture and Heritage Centre
212 Chemin Old Chelsea, Chelsea, www.culturechelsea.ca

15e Festival des cinémas différents et expérimentaux de Paris, France 15-20 Octobre 2013
The Paris Festival for Different and Experimental Cinema is an annual gathering organised by the Collectif Jeune Cinema, cooperative for distribution and promotion of visual and cinematic experimental practices .
Since 1999, the Paris Festival for Different and Experimental Cinema aims to present an eclectic program, both demanding and geographically as well as thematically diverse. It is a meeting plateform for everyone involved in the field of experimental cinema in France and internationally. It remains a space where many different and alternative cinematic forms collide. This ambition is particularly at stake within the competitive programs that present a wide spectrum of cinematic forms, from narrative ones to more documentary approach as well as abstract film.

A thematic series of program will take place aside the short film competition programs. This 15th edition will focus on the use of archival images as a way to question our collective and intimate memory. This theme will be the nerve joining the films presented in the competition's program and will be articulated further within 8 focused screenings following two axes: the primary and essential axis being the historical practices of Found Footage at the core of the history of experimental cinema since its first Avants-Gardes. The other axis will focus on documentaries made from visual and sonorous archives as traces and material considered for their creative becoming. These re-readings of History(ies) shall reveal, as much as transform, their own revisited forms, ideologies and memories.

Finally, three public meetings and presentations will add to the screenings. The first one will consist of a series of presentations and discussiond around serveral ways to exhibit archival images. The second will be animated by two filmmakers who will open up a discussion regarding whether a new political cinema can emerge from a critical montage of images that drives viral media such as youtube. The last one will present different exemples of how experimental cinema has influenced mainstream fictions.

The printed version of the festival catalogue will be available on site. Several articles and an interview have been transcribed for the occasion in order to contribute to the debate on the reusing of images within the ongoing contention polarised by the issues of authors rights, the shift to digital technologies and the new modes of ciculation and access to images and sounds.
Open Doors, Portugal, 11 July 2013
11 july – 06 october 2013
Curator: Claudia Giannetti
Portas Abertas is the result of an invitation to artists worldwide to present a work that reflected their vision of the dichotomy between the historical context of the space where it is presented and the current world, as a sign that art can open doors to dialogue, a foundation for building a fairer, more tolerant and inclusive society.
Based on concepts of space-network, dialogue, decentralization, interculturality and inclusion, Portas Abertas embodies the philosophy and principles of this new venue for artistic and cultural expression as a contribution to a more cohesive and plural society.
Centered on a concept of equality and on a clear reference to coexistence and dialogue between different forms of expression, until 6 October works by artists from 60 countries, will be on display, using exactly the same media and dimensions, in a universal discourse without frontiers.
ECHO 2013
I have comleted a new stop motion animation called Echo, which has been made in colaboration with a music band called Baobab Project, which is using videoprojection as a part of their performace.
~The BaoBaB Project is an epic tale of life and death, love and nothingness, good and evil, humans and gods. The story spins around a man and a woman, a prophecy, an evil god, and the timeless quest for eternal love.~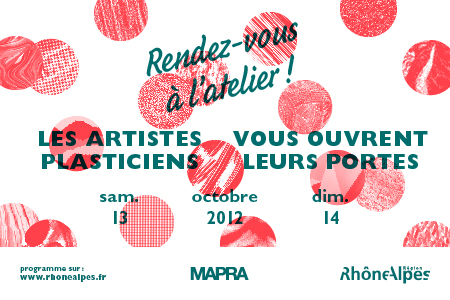 Les 13 et 14 octobre 15H à 18 H, rendez-vous à l'atelier !
Le temps d'un week-end, les 13 et 14 octobre, près de 500 artistes plasticiens vous ouvrent les portes de leur atelier sur l'ensemble du territoire rhônalpin. Venez nombreux pour les rencontrer et découvrir leurs oeuvres !
La Région Rhône-Alpes et la Maison des arts plastiques en Rhône-Alpes (MAPRA) souhaitent, grâce à cet évènement, permettre à un public aussi large que possible de voir le travail des artistes dans leur atelier, mais aussi sensibiliser les institutionnels et les partenaires publics sur les conditions de création, parfois difficiles, que connaissent les artistes. Les grandes institutions (écoles d'art, musées…), les galeries associatives et privées, et les structures de diffusion de l'art contemporain sont associées à cette manifestion.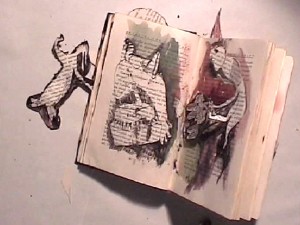 24th September – 7th December 2012
The Point, Eastleigh, UK
An exhibition at The Point Gallery will open on September 24th 2012 screening also my animation "Book" . The Private View will be on 8th November 2012 at 6:30pm, to coincide with Paper Cinema's production Odyssey.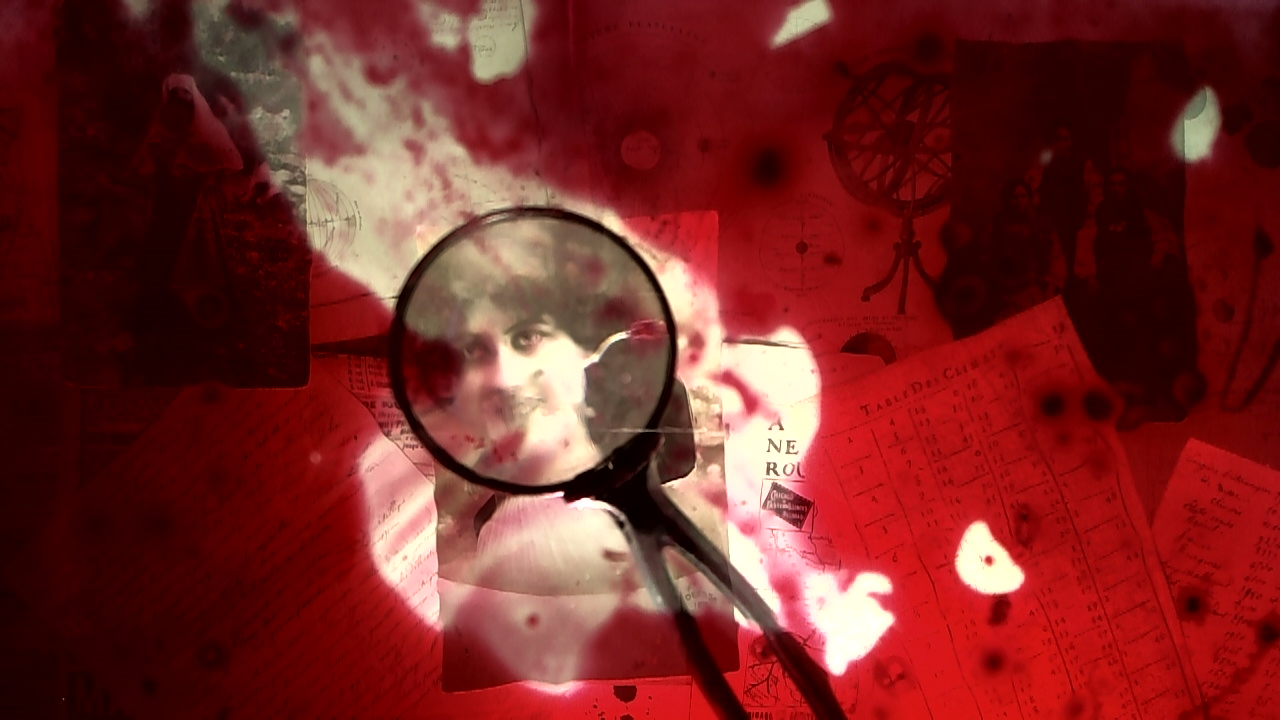 Walthamstow International Film Festival, UK
"Separation 2011" will be screened at the Walthamstow International Film Festival
All 77 films will be shown on Saturday 8th and Saturday 15th September at the Vestry House Museum in Walthamstow Village from 1pm to 5pm (http://www.walthamforest.gov.uk/pages/services/vhm.aspx).
The exhibition continues on Sunday 9th and Sunday 16th September from 1pm to 5pm at Lotolie Family Hairdressers in Walthamstow Village in the basement. There is no disabled access to this venue. http://www.lotolie.co.uk/.
All shortlisted films appear on the film festival website:
(http://walthamstowinternationalfilmfestival.com/)
Walthamstow film fans are also encouraged to support the festival online by liking the official Facebook page https://www.facebook.com/WalthamstowInternationalFilmFestival and Twitter feed: https://twitter.com/E17FilmFest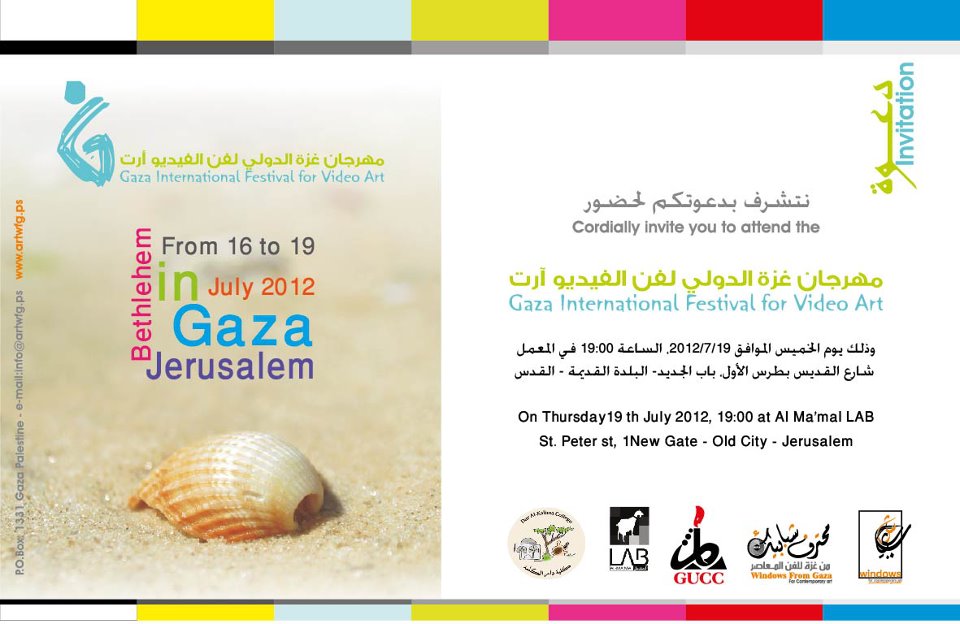 Gaza's International Festival for Video Art, Palestine 2012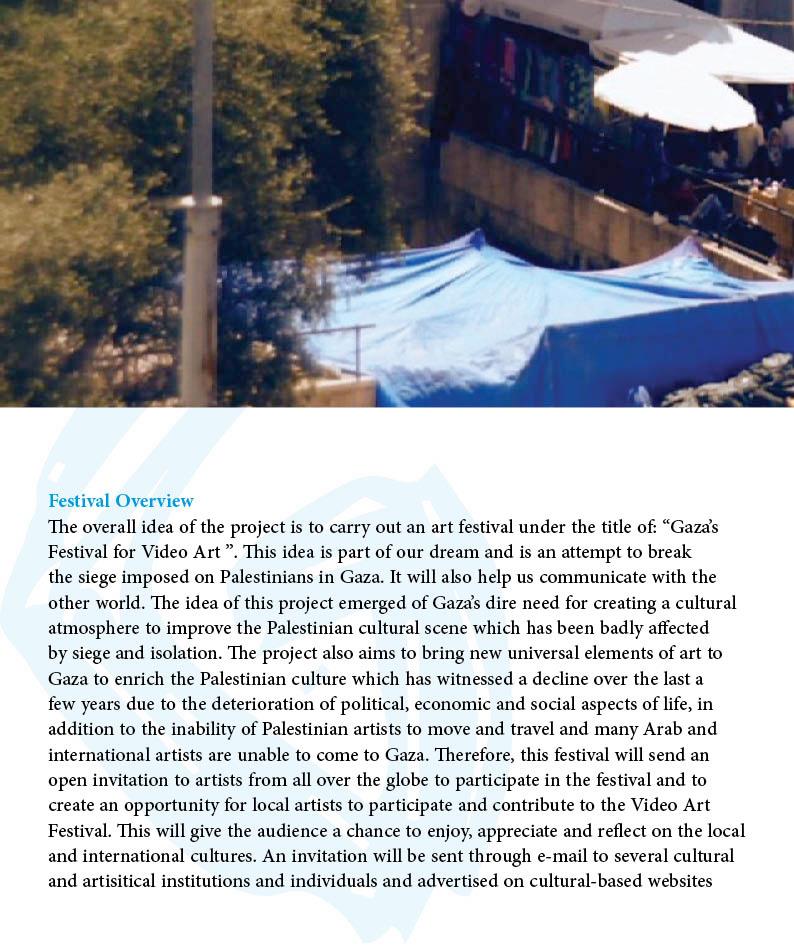 Southend Film Festival, UK
11 MAY 2012 – ONEROI – screening event organised by Michaela Freeman.
Part of Southend on Sea Film Festival 2012, this special programme the latest strange and wonderful short films and videos about dreaming and the night-time

MARGINS EXHIBITION, Istanbul, Turkey
10.5 – 3.6. 2012
Margins
From May 10th until June 3rd, Art Suites Gallery in Beyoglu will be holding a groundbreaking exhibition
showing four international female contemporary artists.
'Margins', focuses on the areas that lack definition -be they geographical, emotional, psychological. The
dichotomies and the beauty found in these margins are expressed in medium ranging from drawing to
photography, painting, animation and video art.
Istanbul, a historical and cultural crossroads, was a poignant choice of destination for this show of
French, Czech and Turkish artists. They search to resolve certain deeply felt ambiguities, to understand
oppositions that arise from deconstructing their situations. The works come to be understood as
interpretations of the metaphysics of presence.
The battle for us all to clarify our position in the constantly developing and always changing 21st century
is one which each viewer can relate to. The questions of identity posed by these artists are of benefit to us
all.
Artists: Hulya Kupcuoglu, Celine Henry, Marta Daeuble, Guler Ates. Curated by Camille Rodskjaer
www.margins.org.uk (online as of next week)
Sponsored by TAV Airports and GMW
The artists
Hulya transforms our self projections on to snapshots of idealised television clips and creates imaginary worlds
that reflect progressive technology and the expanding medium. Her work combines the contemporary with the
old period of Turkish film to try and find a place in which to fit our aspirations.
The notion of identity is equally important in Marta's work. The artist finds herself torn between the influence
of her Czech communist upbringing, attracted to her country's roots whilst having to deal with cultural
differences in her new home country. She uses memory and experience to guide her work, accepting subconscious
accidents to shape the artistic expression of her ambiguous national identity.
Guler's duality of cultures become fused in work using symbols of Eastern exoticism and Victorian propriety.
Movement and flux emphasise the sense of the un-definable in an intimate inner world. The protagonist is in
possession of her space and independent of the outside. Guler and Marta seek to delineate a place or state of
mind that lacks clarity.
The borders that Céline searches to define are to be found between seeing and creating. The processes, both
mental and physical, result in covered and uncovered layers of drawings and photographs, pulling photography
and, more generally, artistic tools and images to its limits and fundamentally questioning the creative act.
Organised by London based curator Camille Rodskjaer
Çimenlik Kalesi/Çanakkale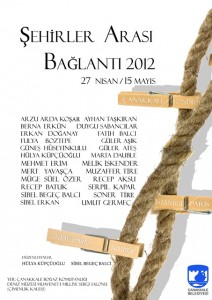 "Şehirlerarası Bağlantı" Turkey
27 April- 15 May 2012
Çanakkale Boğaz Komutanlığı, Deniz Müzesi Muavenet-i Milliye Sergi Salonu (Çimenlik Kalesi)27 Nisan- 15 Mayıs 2012Şehirlerarası Bağlantı sergisi merkez ve periferi ilişkisine değinmektedir. Çanakkale bu anlamda özellikle son sekiz yıldır bu ayrımın ortadan kalktığını bize gösteren bir sanatsal üretime ve etkinliklere sahne olmaktadır.
Çanakkale ve diğer şehirlerarasında gerçekleştirilecek olan etkinlik, farklı şehirlerden akan enerji hareketliliğini Çanakkale'de buluşturacaktır. Aynı fikir ve duygusal paydalarda birleşen sanatçılar ortak bir platformda bir araya gelmek istemekte ve bu çalışmalarını farklı şehirlerde de sanatsal kamuoyunun ilgisine açmayı hedeflemektedir. Bu yüzden serginin ismi "Şehirler Arası Bağlantı" olarak belirlenmiştir.
Bu sergi için farklı şehirlerden 23 sanatçı bir araya gelmiştir.Sergi, disiplinlerarası tekniklerden oluşan tuval, video-art, enstalasyon, performans v.b sanatsal çalışmaları bir araya getirmektedir. Sergiye katılan sanatçılar; Arzu Arda Koşar, Ayhan Taşkıran, Berna Erkün, Duygu Sabancılar, Erkan Doğanay, Fatih Balcı, Fulya Boztepe, Güler Aşık, Güler Ateş, Güneş Hüseyinkulu, Hülya Küpçüoğlu, Marta Daeuble, Mehmet Erim, Sibel Erkan, Melik İskender, Mert Yavaşça, Muzaffer Tire, Müge Süel Özer, Recep Aksu, Recep Batuk, Serpil Kapar, Sibel Begeç Balcı, Soner Tire ve Umut Germeç.
Açılış Kokteyl: 27 Nisan saat: 18:00
Le 21e Arrivage, inauguré hier soir, est à découvrir dès aujourd'hui et jusqu'au dimanche 19 février. Les sept artistes sélectionnés pour cette nouvelle exposition – ils sont sans doute aujourd'hui plus de deux cents à avoir fréquenté ces cimaises, compris les brouettes de Noël et marchés de l'art -, tiendront la galerie sept semaines durant. Ce sont les peintres Marta Daeuble (69), Béatrice Chantfrault (Saint-Dizier), Clo (Cormontreuil), Pierrette Cornu (Besançon), Jean-Michel Cosson (Troyes) et les sculpteurs Geny (Vaucresson) et Paul Hérail (Viry-Châtillon). Des artistes venus de tous les horizons de l'art et de France.
La Haut-Marnaise Béatrice Chantfrault peint les corps. Clo, venue de Tinqueux, manie un pinceau onirique. Pierrette Cornu, travaille dans la veine expressionniste. Le Troyen Jean-Michel Cosson, familier des salons et manifestations régionales et parisiennes, marque une figuration étonnante, à la perspective déformée. La Lyonnaise Marta Daeuble donne à sa peinture des accents de Chirico. Quant aux sculptures, Geny est encore marqué dans son art des réminiscences d'une enfance africaine, dans les formes et la pratique de la récupération. Quant à Paul Hérail, il pratique un art fondé sur les bois flottés qui allie la poésie des formes à l'imaginaire marin. À voir.
– 21e Arrivage, L'Arrivage, 6 rue Larivey à Troyes. www.larrivage.fr
– Horaires : mardi et mercredi, 15 h à 18 h. Jeudi, 14 h à 18 h. Vendredi, 12 h à 18 h. Samedi, 14 h à 18 h. Dimanche, 10 h à 13 h.
– Les artistes : Marta Daeuble (69, peinture). Geny (Vaucresson, sculpture), Paul Hérail (Viry-Châtillon, sculpture), Béatrice Chantfrault (St-Dizier, peinture), Clo (Cormontreuil, peinture), Pierrette Cornu (Besançon, peinture), Jean-Michel Cosson (Troyes, peinture).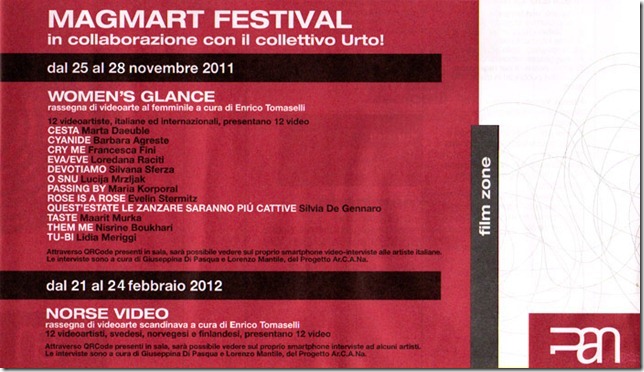 Women's Glance, Italy
25 – 30 Novemer 2011
On next october 25-30, at P.A.N. (Palazzo delle Arti Napoli) Magmart festival, in collaboration with the collective 'Urto!', present: Women's glance, screening of videoart by women, curated by Enrico Tomaselli
12 videoartists, from Italy and other countries, show 12 videos
CESTA – Marta Daeuble
CYANIDE – Barbara Agreste
CRY ME – Francesca Fini
EVA/EVE – Loredana Raciti
DEVOTIAMO – Silvana Sferza
O SNU – Lucija Mrzljak
PASSING BY – Maria Korporal
ROSE IS A ROSE – Evelin Stermitz
QUEST'ESTATE LE ZANZARE SARANNO PIÚ CATTIVE – Silvia De Gennaro
TASTE – Maarit Murka
THEM ME – Nisrine Boukhari
TU-BI – Lidia Meriggi
Through QRCodes present in the hall, will be possible to see on own smartphone interviews at italian artists.
The interview are curated by Giuseppina Di Pasqua and Lorenzo Mantile, of Ar.C.A.Na Project.
Kaunas Biennial,
21 September – 3ed December 2011

The 8th international festival Kaunas Biennial TEXTILE'11: REWIND-PLAY-FORWARD is a platform for interrelations between visual and performing arts, as well as between art, science and industry: 10 days conference with lectures, workshops, excursions; 7 days dance theater program; Fluxus happenings' week, public art activities will unite artists and empower the local community and foreign visitors for the common experience in cultural [co]/[post]/production.
Kaunas Biennial TEXTILE'11: REWIND-PLAY-FORWARD is based on the concept of [con]textualized motion in time.
REWIND is a visual art and textile based exhibitions and practices. Which are split into three parts. REWIND HISTORY dealing with historical and educational aspects. REWIND PERSONAL STORY will present competition-based selection of artists and artists invited to present their work. REWIND INTO THE FUTURE will concentrate on the experimental aspect of the textile arts, artists were selected by competition and personal invitation. PLAY is an interdisciplinary performance program, which invited visual artists and choreographers to work together in order to present a performance.
FORWARD is a meeting point between education, science and research, presenting workshops, lectures and creative meetings.
8th Kaunas biennial Textile'11: REWIND-PLAY-FORWARD will expand in the sense of interdisciplinary format. Program will ensure to artists and audience the interrelated activities between visual and performing arts (contemporary dance performances will produced during workshops with textile artists / according to their artistic stories ), among art, design, and science (smart and high-tech textile will be presented in visual way (exhibition), collaborative-educative way (workshops), scientific way (international conference), as well as between art and industry (some of the exhibits will be re-produced at factories, innovations of textile industry will be presented at conference, as well as new trends in pure arts). Biennials' direct activities (performance workshops, plays and exhibitions) will be implemented in several European countries: Lithuania, Portugal, Germany, Denmark, Estonia. Kaunas biennial will extend its program in partners' countries and European Culture Capital cities – Tallinn (2011) and Guimarães (2012) and will make a conceptual and consultative input into partners' initiative to establish Textile Triennial in Portugal (2012).
Façade Video Festival Plovdiv
9 – 13 September 2011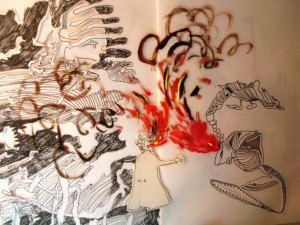 URBAN SPACE converts its solely function as a mere backdrop and is about to be activated. Thus the neglected public space of Plovdiv´s Old Town is transformed into a vivid place of artistic encounter. Cineasts and random passer-bys form an audience in a unique setting. The facades themselves start to act, to talk and to move – they become alive.
VIDEO ART evacuates from its hermetic and privileged venues as art-house cinemas, galleries and museums. It is taken out into direct confrontation with the public and its surroundings. The facade becomes a new medium of encounter between artist and recipient, between art and urban environment. The festival would become a platform where cultural institutions, curators, artists, critics from all around the world can exchange ideas and experience in the field of the contemporary art.
COMPETITION ENTRIES of emerging and advanced video art authors will be selected by an internationally staffed jury. Furthermore a series of collateral events – including meetings, discussions, workshops, panels and concerts – will be offered to the audience.
Façade is a project of Art Today Association – Center for Contemporary art – Plovdiv, The Ancient Bath
The 8th Busan International Video Festival
27 August-2 September 2011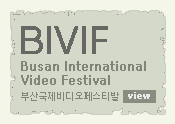 Walthamstow International Film Festival
3 – 11.9. 2011
The second Walthamstow International Film Festival will take place from 3rd September – 11th over 5 venues in Walthamstow, North-East London presenting "Cesta" 2011 in the Experimental Films section.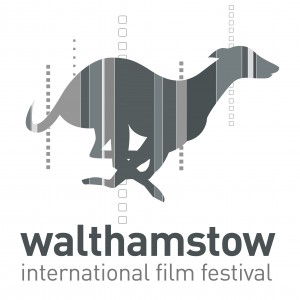 E17 Films has announced details of the inaugural Walthamstow International Film Festival (WIFF), and Liza Fletcher, one of the organisers, is hoping the event will be a big hit and celebrate the rich history of film-making in the area.
In the 1920s Walthamstow Studios was one of the largest film studios in the UK, giving Hollywood hefty competition.
Before the Second World War, Walthamstow's four major film studios produced over 400 films, including The Battle of The Somme in 1916, which sold 20 million tickets in the first six weeks – a world record that took over 60 years to be broken, by Star Wars.
WIFF will showcase short films made by independent film-makers from all over the world.
Directors from a host of countries all over the world have already signed up to have their short films shown.
The ten-day event, running as part of the E17 Arts Trail, will also include the work of local film-makers .
Thursday, 15 July 2010
One Minute Film & Video Festival Aarau
18 – 21 August 2011
http://www.oneminute.ch/
A Film of 60 seconds duration is only limited in the dimension of time, because to the creative Exploration and the wideness of experimental possibilities are set only a few bounderies, if any. Indeed, very often this extreme Form of short Film is a great source and inspirational platform for very concentrated, creative and extraordinary works.
The international One Minute Film & Video Festival Aarau was founded in 2003. It offers a pragmatic public platform for this special and interesting Filmformat. Beside the international competition the visitors can discover also a selection of other 1minute Festivals from around the world. These Selections are an important part of the Festival too. Altogether there are about 1000 One Minutes shown during the three days of the Festival. Filmmakers can present their Films at the filmmakers-brunch and there is Time and Space for questions and critics. Come and enjoy comedy, drama, philosophy and creativity in the rhythm of a minute.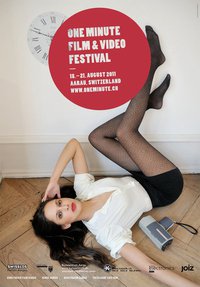 Cherry Kino: Wondermental Cinema!, UK
28th-30th MAY 2011
My animation "Monster" 2004 is part of the Programme of Super8 films to be screened in the Mobile Cinema at the Saltaire Arts Trail, and at the Cherry Kino Lab this weekend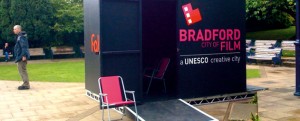 Films will screen between 11am – 5pm this Saturday 28th, Sunday 29th, and Monday 30th May in the tiny mobile cinema which will be situated outside the Salts building of Shipley College, opposite Victoria Hall, in Saltaire (screening at the Cherry Kino Lab to be announced separately). On Saturday between 12 noon and 4pm there will also be a free workshop run by the 'Unravel' folks, whose project is making Britain's longest hand-painted film, one piece at a time.
Casoria Contemporary Art Museum, Italy
30 April 2011
I am happy to announce that my film Cesta was selected for the final screening on April, 30 – the final event at CAM – Casoria Contemporary Art Museum, with the show of 33 winners videos, selected by Jury, and that become part of permanent collection of CAM itself.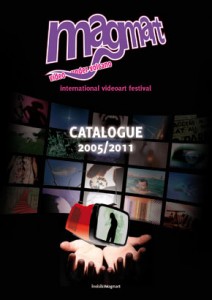 Magmart International Video Art Festival
come at its end the VI edition of Magmart | video under volcano, international videoart festival, organized in partnership with CAM – Casoria Contemporary Art Museum, and with patronage of Foundation Universal Forum of Cultures.
On March 18-19, in the venue of Foundation Universal Forum of Cultures, in Naples downtown, Italy, will be present a selection of many artworks submitted, and some videos from other eight international videoart festival. With current edition, with over 450 submitted videos, realized by over 290 artists from 45 different nations, Magmart confirm itself as one of the most important, well-knowed and attended videoart festival in the world.
On
friday 18
, will be screened 60 videos
*
, selected from all submitted at VI edition.
On
saturday 19
, will be screened short selections from festivals:
Örebro International Videoart Festival
(Sweden),
Gaza International Festival for Video Art
(Palestine),
Oslo Screen Festival
(Norway),
AllArtNow
(Syria),
Danube Videoart Festival
(Austria),
Athens Video Art Festival
(Greece),
Fonlad
(Portugal),
VideoFormes
(France).
In the saturday evening, will have place a round table on theme: "videoart: outcome from niche".
At this first appointment, will follow – on April, 30 – the final event at CAM – Casoria Contemporary Art Museum, with the show of 30 winners videos, selected by Jury, and that become part of permanent collection of CAM itself.
A short selection of Magmart' videos will be screened afterwards at Damascus and Athens, within respective festivals.
On June, at last, 10 videos by neapolitan artists will be screened at NapoliFilmFestival, within a special section called NapolInVideo.
The VI edition of Magmart has seen the participation of +290 artists, from 45 nations, with +450 videos. They are from: Argentina, Australia, Austria, Belgium, Brazil, Bulgaria, Canada, China, Cyprus, Colombia, Croatia, Denmark, France, Japan, Germany, Greece, Ireland, Israel, Italy, Jamaica, Lithuania, Luxembourg, Macedonia, Morocco, Mexico, Norway, Neetherland, Palestine, Polond, Portugal, United Kingdom, Romania, Russia, Serbia and Montenegro, Slovenia, Spain, United States, South Africa, Sweden, Switzerland, Taiwan, Turkey, Hungary, Uruguay, Venezuela.
Enrico Tomaselli
Magmart Festival Art Director

*
(the 60 videos that will be screened, and that are a curatorial representative choice and

don't reflect the Jury work

, not still ended, are:)
AGAIN (BLOODY PAINTING)
Fabio Sanna (Italy),
ARTI STA
Emanuele Dainotti (Italy),
BLINK
Elena Bugada (Italy),
BUTTER COW
Junichiro Ishii (France),
CESTA Marta Daeuble (France)
,
CYANIDE
Barbara Agreste (United Kingdom),
CLOCK DJ
David Salaices (Spain),
CRASH! CREATION, RACE, ADRENALINE IN SUSO33 HANDS!
SUSO33 (Spain),
CUERPOS DESHONRADOS (DISHONORED BODIES)
Juanma Carrillo (Spain),
DéSIRS PROGRAMMABLES (PROGRAMMABLE DESIRES)
Gérard Chauvin (France),
DEVIL ON A DAM
Russell J. Chartier, Paul J. Botelho (United States),
DIMENSIONALIZATION
Nhieu Do (United States),
DISILLUSION
Miao Xiaochun (China),
DOMESTIC VIOLENCE
Gjoke Gojani (Italy),
DREAMLAPSE
Nat Urazmetova (United Kingdom),
EINZWEIDREIVIER!'S LOUDMOUTH VIDEOCLIP
Bruno Chaix (France),
EVA/EVE
Loredana Raciti (Italy),
EVILMINDED: WASTEDCOMMENT
Ivan Francuski (Serbia and Montenegro),
FACE TO FACE
Moises Regla (Mexico),
FRAGILITY
Glenn Church (Neophyte Capsule), (United States),
HOMO MODERNUS – TRACTATUS PHILOSOPHICUS
Iñigo Orduña + Claudio Molinari (Spain),
HORIZONS
Zlatko Cosic (United States),
I'LL TAKE CARE OF EVERY FEATHER, EVERY GRAIN AND EVERY LITTLE WAVE
Francesca Cola (Italy),
JIGO JISHO
Roelof Broekman (Neetherland),
LEAVING COLOGNE
Beate Gördes (Germany),
LES BARBARES
Jean-Gabriel Périot (France),
LIGHT PLAYS 2010
Silvana Sferza (Italy),
LA LUCE DEL TEMPO
Salvatore Rapicano (Italy),
TANTRIC NIGHTMARE
Maurizio Sparacello (France),
MAGIA
Cairaschi Gérard (France),
MEMORIES OF A MAN IN PARADISE
Marissa Viani Serrano Ocampo (Mexico),
MINIBABY
Rita Casdia (Italy),
MONITORING
Katalin Tesch (Hungary),
MURMUROS OPACOS
Javier De Juan-Creix (Spain),
NEARBY
Alfredo Hisa (Brazil),
NOTE OFF
Francesca Fini (Italy),
ORIGINAL FACE
Lei Benben (China),
O SNU
Lucija Mrzljak (Croatia),
PERCORSO#0008-0209
Igor Imhoff (Italy),
PLAYING SHIP
Mie Olise (Denmark),
PRANAYAMA
Alvaro Collar (Spain),
QUEST'ESTATE LE ZANZARE SARANNO PIù CATTIVE
Silvia De Gennaro (Italy),
RACCONTI PER UNA SOLITUDINE INSONNE: STORIA DEL CAVALLO BEIGE
Emilio Rizzo (Italy),
READ THESE ROADS
Kai Lossgott (South Africa),
SEMAKODE
Domenico Sciajno (Italy),
TAKE OFF YOUR VEIL
Irina Gabiani (Luxembourg),
THE CHOICE
Paola Luciani (Italy),
THE CONSPIRACY OF BRAIN
Didier Feldmann (aka Videopaper), (France),
THE CRITICAL MASS MOVEMENT
Lino Strangis (Italy),
THE MODERN MAN
Joe Hambleton (Canada),
THE PARANOID DUALITY WITH A SIDE OF NOT SO DRAMATIC
Angela Shafer (United States),
THE PASSENGER
Alessandro De Vita (Italy),
THE RISE AND THE DECLINE
Valentina Caniglia (Italy),
THE TRACE OF SALT
Albert Merino (Spain),
TITLED 2010
Carlo Speranza (Italy),
TWIN
Morawetz Gabriela (Poland),
VANITAS
Charlotte Cornaton (France),
WE ALL BELONG TO THE SAME MOTHER
Ilenia Corti (Italy),
WHITE
Feng Xi (Canada)
Lost in Translation?, London, UK
November 2010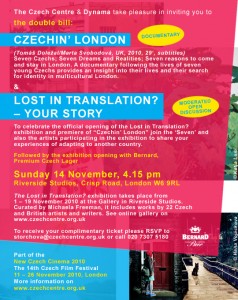 LOST IN TRANSLATION is an exhibition exploring what it is like to live in another country through the works of British and Czech artists with experience of living in the opposite countries. Each work here tells a different story about coping with the change of the environment, but what unites them all is that it's impossible for an artist not to be influenced by it in their work.
Mostly, it doesn't matter to people where they are from until they move elsewhere. That's when you really start to see who you are; to the point of surprising yourself with unexpected yearning for the national identity and culture, which is suddenly becoming comprehensible and visible to you. The language barrier especially is something that even those resumed to visual communication can find staggering. Settling into another culture is an emotional and adventurous process.
The wonderment of things being different – cars on the other side of the road, learning to talk at great length about the weather and the tube announcements in an alien language. You take it all in with all your heightened senses, initially feeling displaced and uprooted, but gradually beginning to grasp your environment and redefining your identify.
You are never going to be the same.